Ecolink Z-wave PIR Motion Sensor Review
Do you feel the need of turning on some lights or a security camera when somebody enters your home while you are in your office or somewhere else? If yes, then a motion sensor is an inevitable security device for your home.
A motion sensor is designed to detect movement or motion of objects in your home, which it indicates by triggering or activating the other devices on your home network such as lights and alarm. However, you might not want a sensor to ring an alarm just for seeing a pet moving in your home. Therefore, if you prefer having an affordable and pet-immune sensor, Ecolink PIR motion sensor employing the Z-wave technology can be a suitable choice.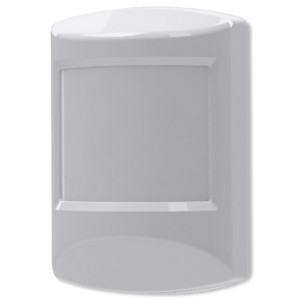 Overview of Ecolink PIR Motion Sensor
The Ecolink Z-wave sensor is a battery-powered device that you can add to the automation network of your home. Designed for getting integrated into a typical Z-Wave network, this motion detector is capable of being placed on any flat surface or being mounted on a wall to sense a motion happening within 39 feet and 45 degrees in any direction. Its sensitivity can be adjusted such that an ideal performance can be expected without false positives. 
The Salient Features
Ecolink sensor is a Z-Wave enabled device that ensures pet immunity while securing your home. This means that your pets can freely move in the house up to 55 lbs. Ideal for home security, the sensor allows small to mid-sized household pets to roam without generating false alarms.
Without requiring any wiring for installation or operation, the sensor boasts a passive infrared mechanism for working in accordance with the Z-Wave controllers as well as a High Sensitivity Mode to work within a range of 30 ft. deep and 50 ft. wide.
The main feature of this sensor is the intelligent Ecolink technology that makes every product originate with an insight to do something better. Established to make household things possible, Ecolink originated from a lineage of high distinction in the industry. Today, it has secured a big name in the Z-wave market by introducing this pet friendly PIR sensor at the most competitive price.
The sensor comes with the mounting hardware so that it becomes easy for you to mount to the wall with double-sided tape or screws. An exposed side-mounted button ensures easy setup and testing. Further, the fixed 10-minute cycle of setup offers enough time for configuration. 
Talking about the battery, its lifetime exceeds a year as per the set operating mode. Apart from sensing the motion, the device also keeps a check on its battery. This means you can utilize this feature to sent an e-mail alert when the level of battery goes down below a certain point.
Pros
Simple setup without drilling
Remote monitoring
Compatible with VERA controllers
Wide detection range
Ignores the motion of small to mid-sized pets
Tamper protection
Diverse mounting options
Good wireless range
Small form factor
Low battery detection
Fully supervised
More battery life (5 to 8 years with CR123A lithium battery)
3 year warranty
Cons
-None
You can buy the motion sensor here:
[AMAZONPRODUCTS asin="B00FB1TBKS"]