Having a garage does take away a lot of stress when it comes to parking your cars or adding some
extra storage space. However, it can be quite tricky, especially if you do not properly ensure your
space with alarms and safe lockers. Read below about the new Ecolink Z-Wave Garage Door Tilt
Sensor and see exactly how you can protect your garage and any other type of tilt door around
your house.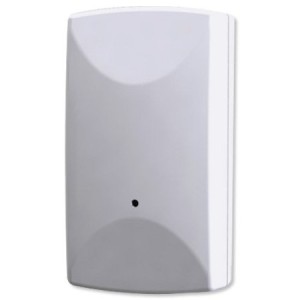 Product Review:
Unlike other sensors, this one can be easily used on any garage and overhead door. It can help you
monitor and keep safe all your belongings from your garage, hatch, or roll-up doors. The Ecolink Z
Wave Garage Door Tilt Sensor will properly do the job for you and even verify if the doors are
closed at all times, whenever you leave the house or are inside the house with the lights turned
off.
The sensor is so smart it can even light up your entire house before arriving home through a
simple click from your smart phone, tablet or laptop. The entire installation booklet contains
precise instructions which will guide you step by step and help you correctly set up the device in a
matter of minutes. However, if you use old fashion controllers that are not upgraded to the
current z-wave library, you will find out that the sensor you purchased is not working. In this case
you will not be refunded if you wish to give back the product, so pay attention before actually
buying it. Among controllers that cannot support the sensor one can recall IRIS, go! control and
Honeywell. On the other hand, all VERA controllers match perfectly with this Ecolink sensor.
PROs:
• Easy set up; in a matter of minutes you can have your entire garage secured
• Small dimensions. It can easily blend in any landscape and does not alter your garage's personal style
• Accessible price. This wonderful Ecolink garage door sensor will not cost you more than $35 if you hurry up and purchase it right now from Amazon.com
• Operational range is up to 100 feet, more than enough to have your entire garage covered up and thieves-proof
• Large battery life spawn of up to 8 years, so you do not have to worry about changing the battery too often
• Alerts you each time your garage door opens or closes, which makes it quite reliable no matter where you are inside the house
Cons:
• It does not work with many remotes so before purchasing this item make sure your remote supports the sensor. Otherwise, you will not be able to claim your money back and will be stuck with a sensor that does not fit your garage door protection necessities.
Verdict
Purchase the product if you want to make sure your garage doors or any other type of tilt doors are protected at all times. The remote works like a charm and will notify you via a mobile application each time the doors open more than 25%, so you can always check the status of your cars and belongings no matter where you are.
More specifications can be found by clicking the image below.
[AMAZONPRODUCTS asin="B00HGVJRX2″]