The Aeon Labs 6-in-1 multi sensor (MultiSensor 6) is a next generation Z-wave sensor. It has the new Z-wave plus standard. This new Z-wave series 500 standard brings many new advanced features that allow for even greater plug & play experience to be built into products. The four top new features in the Z-wave plus range are the following:
Greater Minimum RF range;
Better defined expected bahaviour for a more consistent user experience;
better default technical capabilities enabling more reliable and more easy to setup networks;
it maintains backwards compatibility with previous generation of Z-wave products. So this motion sensor also works with older controllers, that is if the software is upgraded to support it.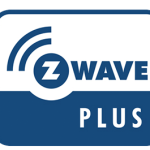 Let's have a look at the features of the MultiSensor 6, it features the following sensors:
Motion sensor, to obviously detect motion when a person walks in front of the sensor;
Humidity sensor, to measure the exact humidity in the room;
temperature sensor, to measure the room temperature;
light sensor, to measure the light intensity measured in LUX;
UV sensor, to measure the UV;
vibration sensor, to measure vibrations in the room.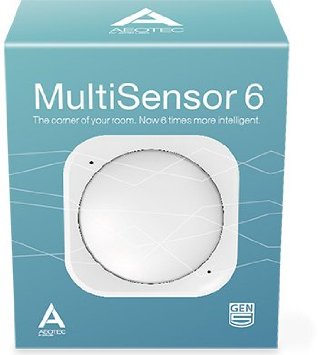 Looking at the design of the MutliSensor 6 it is looking excellent, it is by far the best designed sensor we have seen here at ZwaveGuide. The device is small, and has several mounting options such as wall mount, ceiling mount or you can even put in the sill. The sensor can be powered using USB or by a special battery type known as CR123A (commonly also used in camera's).
Currently a lot of software is not yet ready for this new type of sensor. At the moment of writing the sensor is not working yet with the latest version of Vera software (UI7). But we expect this is just a matter of time before it will get supported. The device is supported with the SmartThings hub due to an excellent community add-on, it can be obtained here.

Pros
Slick design
really small
6 sensors for a decent price
z-wave plus technology
Cons
software addoption
mounting options
You can buy the new sensor here:
[AMAZONPRODUCTS asin="B00WMEVRRW"]