Z-Wave Cameras: Let They Be Your Wireless Watchmen Inside and Outside!
Just like staple food of a region, a security camera has been the staple device when it is the matter of home as well as office security. Before, a few years, a camera was only meant for taking manual pictures to trap sweet memories. However, today, it has widened its scope of usage to capture static as well as moving images automatically when you are away. This is why we are truly blessed with what we commonly termed as security cameras. All credit goes to the advancements in technology that have conferred improved sensors, glasses, and other special features, especially the capability to keep an eye on the property remotely.
All you have to do is log into your camera system and see any area of your home in real time although you are away. Interestingly, you can even record, rotate, zoom, reposition, and snap photos of your home right, from your palm. Taking an additional step, you can automate your device to record whatever is happening at a specified time or take a picture while sensing any kind of movement. With so many features and abilities, there are many security cameras to add to your home for its security. However, if you need all or most in one quality product, you need not go beyond Z-Wave security cameras.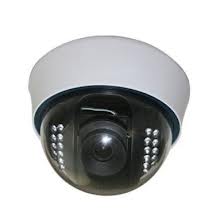 Overview
The Z-Wave home automation system lets you add wireless cameras without any kind of extra wiring or efforts for forming a security network within as well as outside your home. You can actually observe such a wireless camera that records any corner of your home, from anywhere in the world. The modest design coupled with the radio frequency technology allows your wireless IP cameras to be viewed from any smartphone or computer. You can choose to keep them as stand-alone in there is no Z-Wave system or integrated with the existing Z-Wave system.
Features
The Z-Wave cameras are available as wireless or wired weatherproof IP devices with durable mounting brackets. Most of them are tested to be compatible with Hydra Control Freak as well as Vera controllers. They feature a small utility to discover other cameras on your network running on the PC. They ensure peace of mind, as you can see remotely what's happening in your home, especially what an elderly relative, pet, or a babysitter is doing. You can expect the following more features on most wireless cameras:
Pan and tilt up to 330 degrees
Specific range settings to view the area
IR LED setup for proper functioning at night and automatic lighting during low light conditions
Motion detection to alert you with images when tripped, through e-mail
Outdoor WIFI
MJPEG compression
Built-in 3.6mm lens and CMOS sensor
Internet connection for streaming live photos to the Internet – can either send snaps seized at scheduled time to e-mail addresses in real time or saves recorded footage to FTP server
Activation setting in case of alarm
Built-in microphone and speaker
IEEE 802.11b/g/n support
Multi-language support on the Web
Multi-platform support such as Windows, Mac, and Linux
WEP, WPA, and WPA2 encryption
Z-Wave cameras selected for you
We have selected the best Z-Wave and network camera's for you. The cameras are directly available for shipping. Click on the image or text for more information. We also indicated whether used cameras are available, which will save you a couple of dollars.